St. John Fisher School is fortunate to have an active Parent, Teacher and Friends Association.  They welcome and encourage all parents to take an active part in the work and activities they carry out in whatever way they can. This could mean doing as little or as much as you are able, for instance, some parents attend all their meetings, others are unable to give this level of commitment but offer to help at the various events they hold throughout the year or even if you can spare a few hours one evening folding raffle tickets then please let the PTFA know and they will really appreciate the help.
The PTFA regularly runs social and fund-raising events. These are not only enjoyable but, also a very valuable aspect of our parish and local community life.
In previous years the PTFA has raised funds to provide iPads, books for the library, the playground trim trail and much more, and wish to continue to raise funds to help pay for more projects within the school.
If you would like further information or get a bit more involved, then either contact the school office or email stjohnfisherderbyptfa@gmail.com or follow us on fb @SJFDerbyPTFA and twitter @SJFDerby_PTFA
Latest PTFA Event – 24/06/22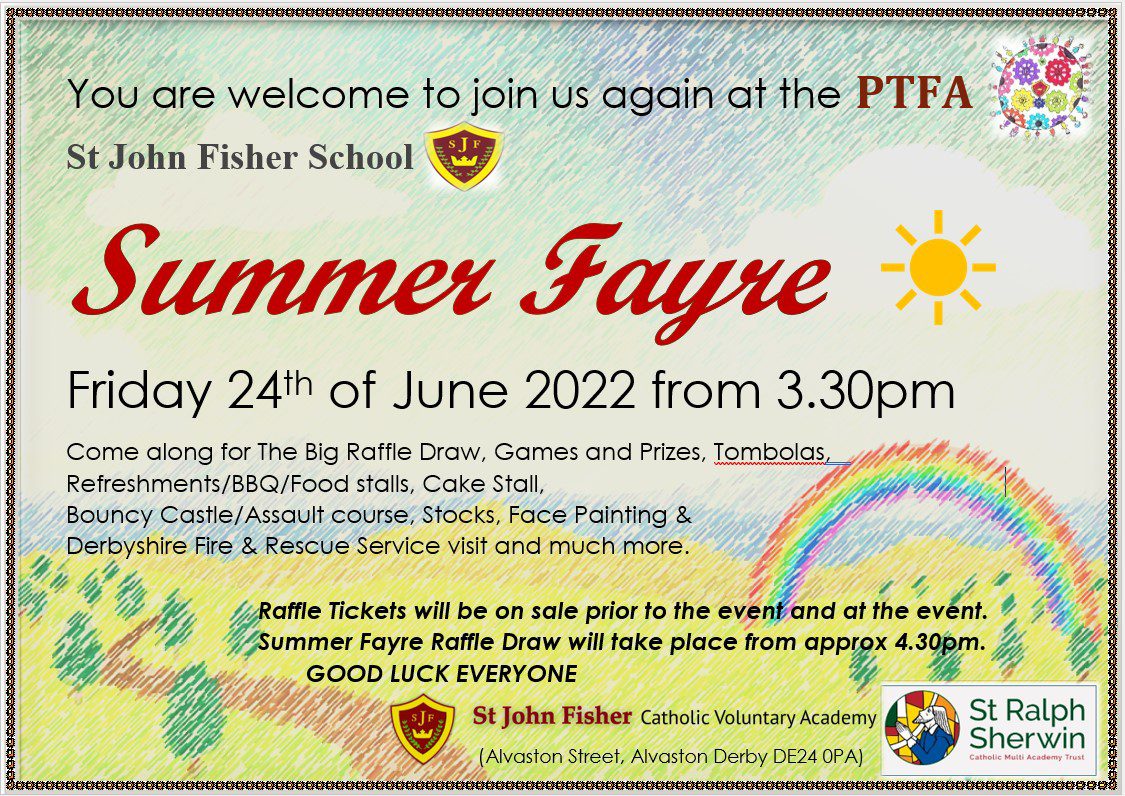 Latest PTFA Event – 24/06/22